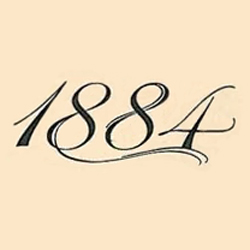 Home to one of the finest Malbecs to come out of Argentina, the 1884 name is one of stupendous quality and presidential taste - quite literally, it turns out.
Yep, Eva Peron - the inimitable first lady of Argentina during the 1940's - became absolutely besotted with the 1884 Malbec in her time and you'll happily succumb to the exact same fate at first sip when it comes to any of 1884's indigenously incredible wines crafted at the foot of the Andes.
Argentinian wine excellence that has truly stood the test of time, you simply can't go past 1884 for some of the legendary nation's wine. Get your hands on some beautiful bottled besottedness today.