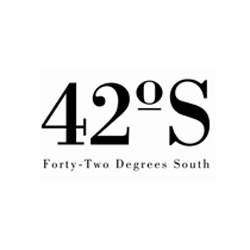 The central latitude of Tasmania placing this winemaker at the heart of fruit-driven wines, 42 Degrees South specialise in flavour-packed drops brimming with Tasmanian taste.
From Pinot Noir to Sparkling and everywhere in between, the 42 Degrees South collection is a delicious testament to the terroir of Tasmania, focusing on the finest fruit sourced from sustainably managed vineyards.
Thoughtful wines in practice and palate, 42 Degrees South's range is a showcase of quality and flavour sure to please any wine drinker.