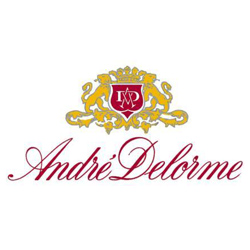 Exceptional champagne with a price tag that's even easier to swallow, the Andre Delorme collection is unbelievable value backed by uncompromising quality.
Founded in 1942, the Andre Delorme name excels in producing stunningly crafted Champagnes out of Burgundy. With sustainable cultivation the fulcrum of their winemaking philosophy, each bottle is as considerate as it is delicious.
Exquisite wines truly affording any celebration to kick off into the wee hours of the morning, Andre Delorme's wines are too good to pass by.