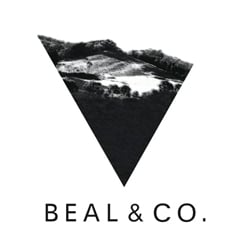 The vino venture of Callum Beal, Beal & Co. is precisely what should jump to mind and mouth when it comes young gun winemakers delivering suave flavour stylings in spades.
With a range currently focused on some of the finest and most unique Merlots to hit Australia in recent times, Beal & Co.'s wines are all about site expression and concentration fermented with flair - a recipe for deliciousness when you add the famed Adelaide Hills region into the mix.
A new winemaker on the block to absolutely keep an eye on (and drink by the glassful), whatever exquisite Beal & Co. expression you've in your hand, you can be sure that it's skillfully crafted wine with a tasty twist.