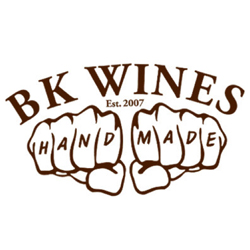 "Wines focused on quality and creativity… Not conformity". Thus resounds the BK Wines ethos and thus go down some of Australia's most individualistic wines from the famed Adelaide Hills.
Embodying founders Brendan and Kirsten Keys' desire to create fabulous bottled art and put one hell of a night in your hands, the BK Wines collection is comprised of small vineyard wonders, curated and crafted with minimal intervention, unyielding standards of quality and the artistic soul of its custodians.
Charming, powerful, elegant and downright drinkable, BK Wine's range is a unique and tantalising tour de flavour for the tastebuds.