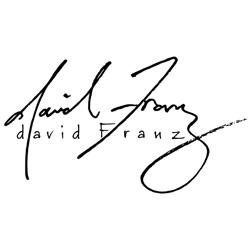 A Barossan wine odyssey that's a little bit bonkers, the David Franz collection is flavour and fervent flair unlike anything you've ever tasted before.
Sure, you could go make your foray into Australia's eminent Valley with a range of tried-and-true Shirazes, but in the case of David Franz, that'd be one mighty waste of whacky winemaking talent. From Grenache to Riesling - and varietals you never knew existed - the David Franz range is as utterly unique as it is downright delicious.
Wines teeming with titillating talent and terroir, David Franz is Australian wine excellence, but not as you know it.