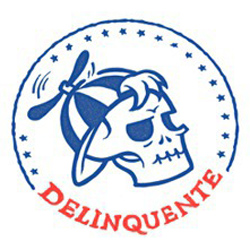 "Sometimes you've got to go home with a bunch of grapes who're ugly as sin". Crazy in nature and crazy good in taste, the Delinquente way of wines is the grape at its most gratuitously gripping.
Specialising in sublime Italian styles from the surrounds of the famed Adelaide Hills, the Delinquente collection is a veritably vivacious assortment of vino. From Nero d'Avola to Vermentino, each bottle explodes with character, flavour and killer drinkability.
A whole lot Italian and a little insane, if you like to indulge awesomely (and amply), the Delinquente range is the perfect gang of grapes for you.