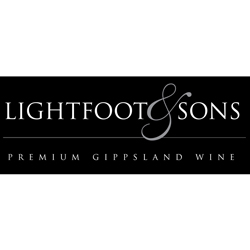 It's not often you'll drink a wine from the Gippsland Lakes district, but after acquainting yourself with the wines of Lightfoot & Sons, you'll be quickfooting your way to these beauties at every chance.
Exhibiting true varietal taste and character, the range belonging to this family owned and run winemaker is nothing short of site-expressive craft at its best. The Lightfoot family use grapes from their family estate alone, ensuring meticulous, personal attention from vine to wine and the purest realisations in each bottle.
Shining a well-deserved light on one of Victoria's greatest soil secrets, the Lightfoot & Sons collection is simply gorgeous.