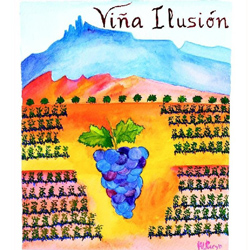 A legendary Spanish producer bucking the unfortunate Rioja trend of pumping out over-produced wine to meet demand, Vina Illusion epitomizes exceptional craft at the forefront of the minimal-intervention winemaking wave.
Visit the Vina Illusion estate and you'll be witness to some of the best biodynamic process and not one pesky bottle of pesticides. Entirely chemical-free and entirely packed with Mother Nature's finest, the Vina Illusion vineyards of Martin Alonso and Gloria Plaza yield only the purest wines; or as the locals put it - "un vino sin maquillaje" - wine without makeup.
A winemaker resolute to keep real wine in Rioja, Vina Illusion is what you want to be drinking when it's time to indulge in something spectacularly Spanish.